Thank you for visiting our website.
We are Annette & Dean and we live on the border of Nottinghamshire and Derbyshire with our three house cats and two crazy young Border Collie dogs.
Myself, Dean and our then Border Collie dog Fly, spent many years going on dog-friendly holidays all over the country. It was these special times that started me thinking that this is more the kind of thing I would love to do, rather than my job as a Civil Servant.
In 2017, I persuaded Dean to look for a little cottage in Derbyshire and that's when we stumbled upon a place called Clematis Cottage. It was in a village we had never been to before, Fritchley. I knew at once this was the one!
We fell in love with the village and the views and all of a sudden the dream was becoming a reality.
Initially intended to be just 'a lick of paint', the renovation turned into a grueling 11-month long project. At times the whole place was nothing but a shell, but the transformation has been amazing.
You can see our story on our Facebook page here and in some of these photos.
I am still a Civil Servant and Dean is a Service Area Manager, but the moment we set foot in Fritchley, all our work stresses are forgotten.
We hope that if you choose to stay with us, the cottage and the village have the same therapeutic effect on you.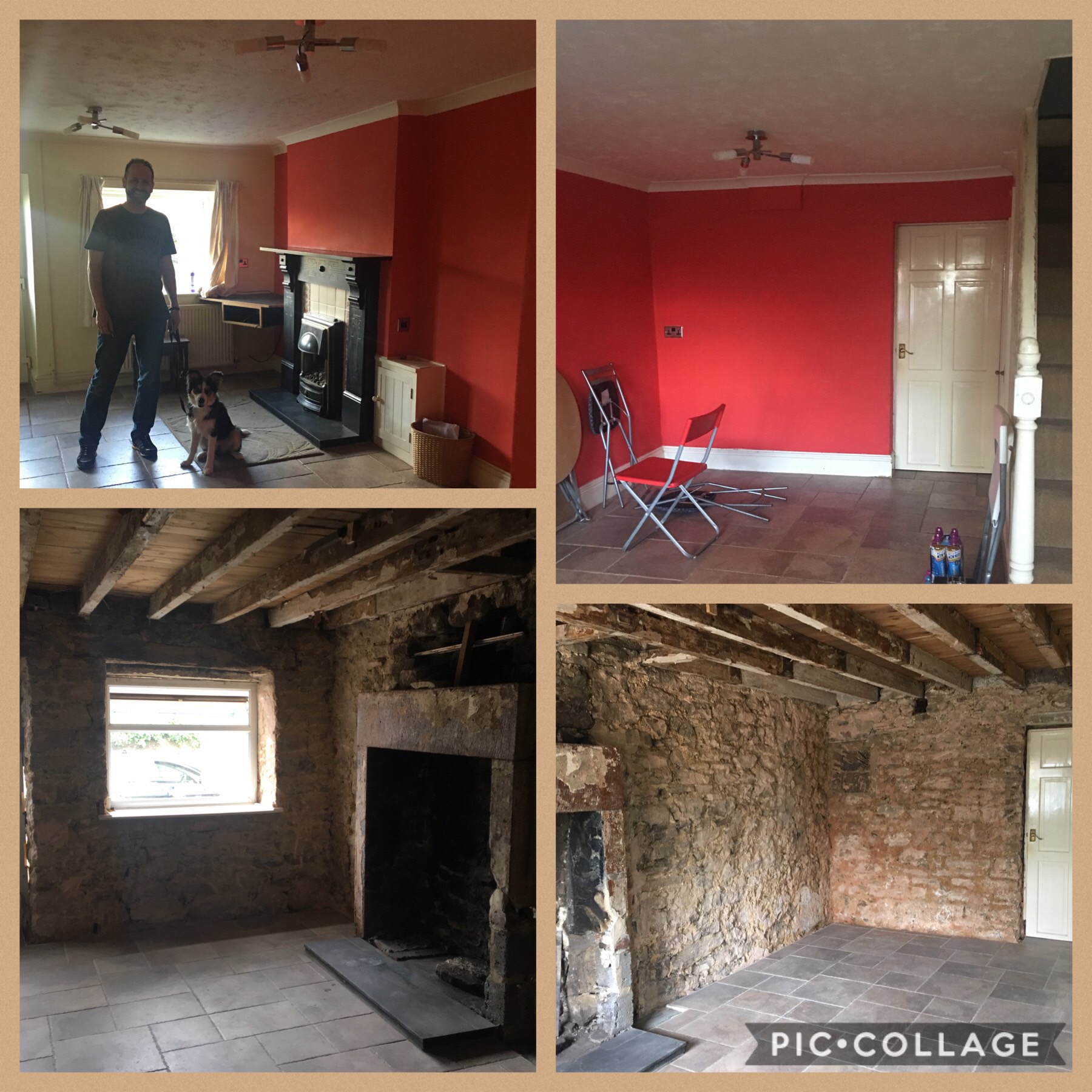 The lounge became just a shell